U12
U12 Division Coordinator
Congratulations to the following players for making the U12A Team this season. Your Head Coach will be Gerald Blouin.
Please note your first practice will be Friday, September 17 @ GO AUTO 6:30 to 7:45pm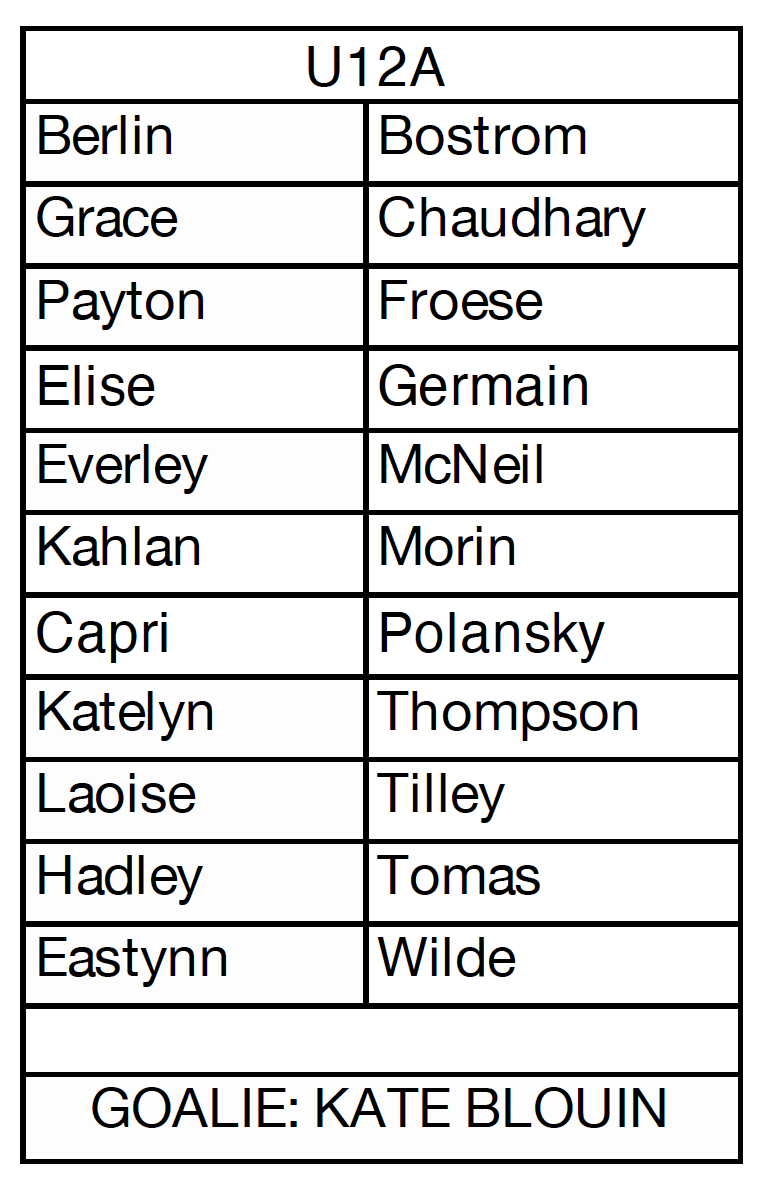 Congratulations to all the U12 players for working hard during evaluations! The B & C teams are posted below.
U12B Team: Co-Head Coaches: Taya Tweten and Justin Turner, Your first Practice is Saturday, September 18 11:00am-12:15pm GO AUTO
U12C-1 Team: Head Coach: Adam Samuelson, Your first Practice is Saturday, September 18 9:45am-10:45am GO AUTO
U12C-2 Team: Head Coach: Kerri Wagar, Your first Practice is Saturday, September 18 9:45am-10:45am GO AUTO
U12C-3 Team: Head Coach: Iain Hughes, Your first Practice is Saturday, September 18 11:00am-12:15pm GO AUTO